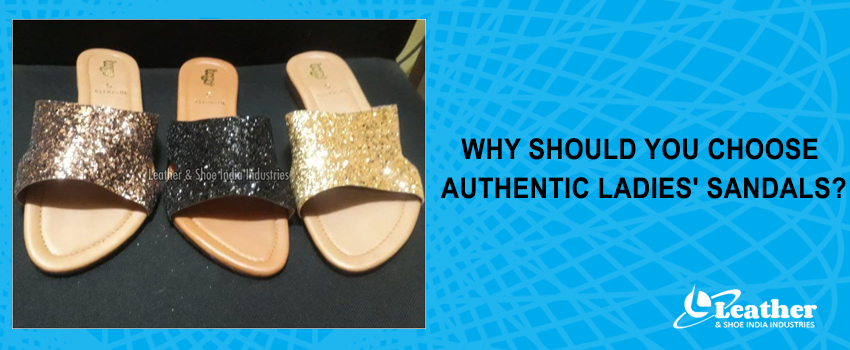 The sandal is a timeless type of footwear famous for its comfort ability. Sandal styles that date back to ancient times are still fashionable today. Many people prefer to wear sandals due to their unique comfort ability. Moreover, the design of sandals can give a classic style that can create a fashion trend for women.
Women mainly prefer wearing designer sandals that match perfectly with their dresses. Sandals look perfect with any summer outfit. The sandal perfectly matches any outfit, from slip skirts to mini dresses.
Different types of Ladies' Sandals
Ladies' sandals can be different types such as follows-
1. Gladiators- Gladiators are a roman style sandal that is super strappy and comfortable. This type of sandal is perfect for college goers. It is useful for daily wear.
2. Jelly Sandals- This type of ladies' sandal is inexpensive and made up of translucent molded plastic. This type of sandal is perfect for wearing during the summer season and has great water resistance capacity.
3. Rope Sandals- Rope sandals are one of the ancient types of sandals that is an eco-friendly type of sandal. Maximum rope sandal is made from recyclable material and machine washable.
4. Thong Sandals- This sandal has a thin strap that passes between the first and second toes.
5. Wedge Sandals- Most young and older women prefer a wedge over a stiletto any day for their comfort factor. Wedge sandals look great with any outfit.
6. Chunky Sandals- A clunky sandal is a great way to add a lot of interest to a minimal outfit.
Reasons to Wear Sandals
The significant reasons to wear sandals are as follows-
• If you want to plan many outdoor activities in the summer, you should wear sandals to make your feet sweat-free. Sandals are a sweat-friendly shoe that has huge demand in the summer season.
• The sandal is a perfect shoe for any watery atmosphere. Sandals can handle water easily. They dry quickly and leave your feet aired out without dealing with uncomfortably wet socks.
• You can adjust the sandals perfectly. In addition, you can tie the sandal to make yourself comfortable.
• Sandals are lightweight and can be worn for any outdoor activities for a long time.
Process of Choosing Sandals
One should consider the following factors while choosing any ladies' sandal-
1. Try to choose a sandal that can suit every outfit. Then, understand the occasion you plan to wear the sandals.
2. Color is another important factor for any sandal. Ladies should consider the occasion before buying any sandals. The colourful sandal looks great with a weekend gateway.
3. Choosing the right-sized sandals is also essential. If you choose oversized sandals, it do not look smart with your outfits.
4. Try to choose sandals as per the latest trend in the market. It can create a unique fashion statement.
You can search various online portals to choose the best quality ladies flat sandals manufacturer. It will help you to choose the right ladies' sandals at a reasonable price