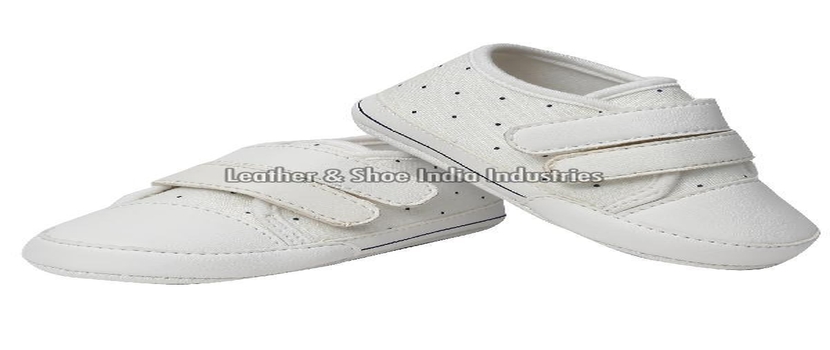 Over the past several decades, baby's footwear has come a long way. Gone are those days, when parents were stick to only those boring white leather shoes that had hard and uncomfortable soles. Nowadays, as the scenarios are getting more advanced, parents are keen in finding baby shoes that are not only stylish, but, also healthy and comfortable for their feet


Baby girl shoes are exclusively designed depending upon the style as well as today's demand of parents. Fancy baby girl shoes are generally bright in color with shades of gold and pink as well as covered with glittering sparkles. Some of the shoes are quite casual but funny too having solid color with the shape of animal of princess theme. Polka dots, stripes and swirls are common for retro look.


No doubt, shoes in tiny sizes are very cute to look, but, practically they will protect baby's tiny feet from injuries when she learns to walk. Soft leather shoes and booties are perfect for growing feet. Soft shoes are ideal when are in crawling stage or learning to stand. As soon as she starts walking, one can try with boots or sandals. However, baby girl shoes suppliers offer a wide variety at reasonable rates. These shoes are manufactured in such a way that they are firm in the front in order to give support to fore foot and are more flexible in the middle for convenient walking.


The perfect way of introducing the first pair of shoes for a baby girl is fancy boots. But, one must make sure that soles are very flexible and thin. This will however enable little princess to walk with an ease. Second thing to consider before purchase is low ankle boots. Some boots have high cuts, others have low cuts, while, and some are made of breathable and thin material. The only objective to give little princess low cut and thin material boot is that it gives her ankle more space to move.


Basic tips before buying Baby Girls Shoes in Kolkata


• Size- The size of the shoes might be very hard to decide on. Put it on the baby's feet to see if it fits in well or not. Always ensuring that the baby is relaxed wearing them.


• Comfort- Always confirms that the shoes you are buying are comfortable for the kid. Check it well to know that it neither too warm nor too cold inside try to find the manufacturing technique that might have made the shoes uncomfortable.


• Strong- It should be held together very well to resist the strongest of attacks. No matter how the baby jerks his feet or moves around, rubs the shoes jaggedly on the ground, it should not get worn easily.


• Washable- As you purchase shoes for your baby boy, you cannot overlook the fact that the shoes will be subject to all kinds of untidiness. Therefore the baby boy shoes should be prepared of such material that can be washed and cleaned effortlessly. This will make washing the shoes less frustrating and less time consuming for you and will ensure the fact that the shoes continue to look clean no matter how badly the baby treats them.


India being a major baby girls shoes manufacturer, where the production is being done using soft material. In the manufacturing process, cute factor is being attached with design in order to lure the kids and make them more excited to walk on their own.


To conclude, while buying baby girls shoes at the best price, design should not be on high priority list. One must take care that shoes are quite comfortable as well as of perfect size. This will help babies walk more comfortably.