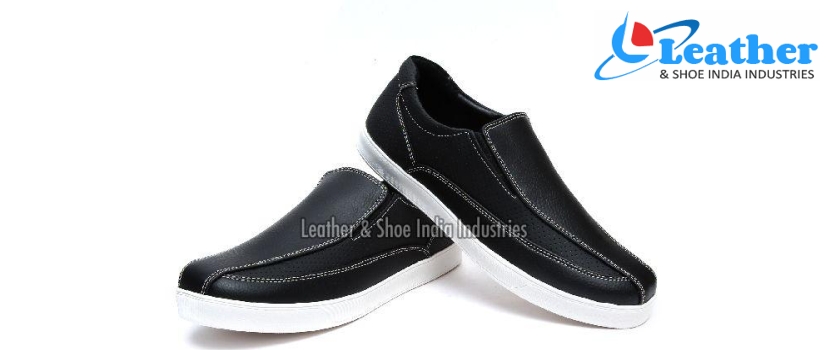 Just like women, men also want to look good. In fact, for men, it is even more essential because men have to attend business meetings and make good impressions on their clients and associates, whereas in the case of women, for professional women it is important, but for housewives, there may be some space. Men cannot use many things to prepare their looks and personality as women do. Thus, for men, one and the only way of looking striking and delightful is to make the correct choice in buying clothes and shoes. Highly required after men wear shoes that are shiny and attractive. Our eyes first stop on shoes that men wear purchased from the Gents Formal Shoes Manufacturer and this makes shoes a significant way for men to enhance their looks.


Different types of Men's Formal Shoes
Men's formal shoes are offered in several colours, Designs and styles. These shoes are usually made of a material such as suede, Leather, and fabric. Colours like black, crème, brown and grey are most collective in men shoes. Apart from these, there may also be shoes in other colours but they are usually not worn by men for formal occasions.


Occasions to wear men's Formal Shoes
Men's Formal Shoes can be worn on occasions and gathering such as business parties, corporate functions, wedding and engagement functions. There are colours like black, brown, and grey. The colour brown is available in various shades. Shoe styles differ in the styles of the toe.


There are shoes with pointed toes, although these shoes look narrow from the front they have been designed in such a way that the toe remains comfortable with the width inside. Round toe shoes for men are popular and can be found universally. These shoes look stylish and elegant.


Different Material and Styles in Men's Formal Shoes
Men's shoes for formal wear are presented in various materials. There are shoes made of leather such as manifest and dull leather. The shoes are designed in such as a way that they offer complete comfort for men. The reason you would find them available in a wide range of sizes is, that the perfect size should be picked by all men to give them the best fit they are looking for. A shoe that exactly fits your feet would never hurt your feet. The rubber sole of these shoes assures prevention from slip on slippery floors. Available in buckles, zips and slip-on styles, these shoes are made of high quality material using the latest shoemaking techniques.


Different Designs in Men's Formal Shoes


The Monk Shoe
One of the famous formal men's shoe is the so-called monk shoe. This sort of shoe is made from leather or suede, depending on the model can have a toe cap, but their main characteristic is the fastener – they fastened with attractive straps and buckles.


The Derby Shoe
Next in our list is the derby shoe. In evaluation with the other formal shoes, these have a shoelace eyelet part sewn on top of the upper vamp, and an open lacing, which means that the shoe tongue is observable underneath the shoelaces. The derby shoes are generally made from leather and most often come in brown coloured types.


The Blucher
Added variation of the derby shoe is the blucher shoe – a model made with vamp of a single piece of leather, with open lacing, where the tongue is noticeable. These were famous army shoe in the 18 century, but ultimately became popular as "not so" but formal enough, so these can be worn to "semi-formal" occasions.


The Brogue
Another low repaired formal shoe is the Brogue shoe. It has a vamp made of numerous pieces of leather stitched together, attached with laces. The higher pieces of leather have ribbons and serration on the visible edges.


Formal Boots
And as the last example of the formal footwear for men is the formal boot. It features all of the characteristics of the Oxfords, made usually from black leather, and worn during day time formal occasions.