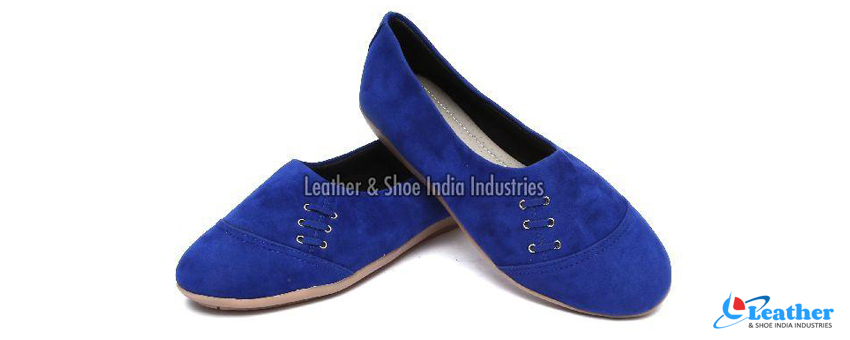 Loafers are shoes that are worn without a lace or fastening mechanism and are simply put on the foot. As a result, they're frequently referred to as "slip-one." They usually have a low or no heel. They are casual or formal shoe types that can be worn by men, women, and children. The design of loafers was inspired by Native American moccasins, yet today's loafer fashions vary widely, with some being quite dressy and showing little relation to the original form.
The penny loafer is an all-time favorite. It's every boy's first dress shoe (no laces), looks great worn in and broken in throughout college and is formal enough for the office afterward. It's a timeless wardrobe essential and, in general, the most adaptable shoe you'll ever wear.
History of the Penny Loafers:
It was utilized as inspiration for the Aurland moccasin by a Norwegian shoemaker. American businesses in the 1930s began referring to them as loafers, with G.H. Bass added a strip of leather across the top with the diamond-shaped cutout typical of penny loafers and referred to them as Weejuns.
In the late 1950s and early 1960s, the penny loafer was all the rage. The penny loafer became a focal point of the postwar "Ivy Look," whether worn with or without socks and occasionally even with white tube socks and shorts. Some fiscally conscientious young gentlemen switched from pennies to dimes by the time a phone call cost 10 cents. But, as is frequently the case with the preppy set, some clung to the old penny, or perhaps they were unaware of the price change.
The different types of loafers:
Loafers can be of several types. These include:
• Penny Loafers: This model features a leather forefoot strap with a diamond-shaped slit large enough to contain a penny. Since the 1950s, they've been a popular men's shoe.
• Tassel or Kiltie Loafers: The Alden Shoe Company invented this slip-on design, which Brooks Brothers popularized. It features a beautiful lace on the top of the shoe along with tassels.
• Loafers of Gucci: Gucci released a loafer with a brass strap that was available in black, making it appropriate for business use. Women's Gucci loafers have also become highly fashionable.
• Moccasin Loafers: These feature comparable overcast stitching to conventional moccasins.
The fashion that goes along with loafers:
Loafers are often not excessively fitting in the heel, making them easy to put on and take off with the help of a shoehorn. Loafers don't require lacing or tying, which is a significant plus for folks like seniors who don't have the flexibility or dexterity to tie their shoes.
• Women's Loafers: Loafers may be worn with a variety of outfits, including skinny jeans, cropped jeans, and more.
• For Dressy Occasions, Wear Men's Loafers: Although loafers are not considered formal shoes, they look great with a coat and tie. With a pair of tasseled loafers that complement your pants, you may add a little flair to your next outing. They add a bit more elegance to a blazer and pants, and they're ideal for when you want to try something new.
• Wearing Men's Loafers to Work: If your workplace does not demand a suit, you can get away with wearing men's loafers with khakis and cords. This is a style that should be in your closet since it works on practically every occasion.
• Wearing Jeans with Men's Loafers: Sportcoats, as well as a quality dress shirt, look wonderful with jeans and loafers. As casual shoes, both of these look great with tasseled and non-tasselled loafers.
Advantages and disadvantages of loafers:
Before buying any product one must be aware of the pros and cons of the product:
• Pros
• It has an edgy look.
• Adornments that are both fun and stylish
Cons
• The shoe's sole has less elasticity.
• New loafers are frequently required to be broken in (blisters are prevalent - ouch!)
• Vibes of an elderly man
Companies Manufacturing Pumps loafers:
The Shoe industry has many competitors and various manufacturers who are at the top of their game. They have been constantly supplying good and reliable quality footwear across the globe. Hence it often becomes extremely difficult for us to choose the best shoe for us from the wide variety of choices available to us. Some of the most renowned brands manufacturing pump loafers are Leather and shoe industries, Burleigh, Bata Metro Shoes, etc. These are some of the most popular brands currently operating in the market and ones that can be trusted.
Conclusion:
In this article, we have seen the history and rise to prominence of the loafers. This being said we understood why it still is one of the most comfortable and goes to shoe for the general public. Then we saw the different varieties of loafers available in the market and their different characteristics. Also understanding when and where to wear a particular loafer in the sense of fashion. Finally, we had a glimpse at the different brands manufacturing the shoe and which can be trusted for their reliability and assurance of quality.